Be welcomed by shapes and textures and beautiful art installations that mimic a walk by the bay. The exclusive elegance of bayside-inspired living starts here at Sands Residences. Inspired by the colors of sunset on a bay, delight in the grandeur of a Grand Lobby enveloped in the colors of immaculate white and shimmering gold.
Welcome to your own bayside home!
Lap Pool and Kiddie Pool - Splash the heat away while hosting a poolside party or dip your feet in the tranquil waters at sunset, with the panoramic view of the city
The Sunset Lounge overlooking Manila bay is meticulously-designed with resort-inspired interiors, providing a unique five-star experience.
Outdoor Lounge - Feel the warmth of the Manila Bay sunset, and enjoy a drink with the company of friends at The Sunset Lanai
Fitness Gym - Workout those muscles and burn calories in a modern fitness center right within your bayside home
Function Hall - Celebrate your precious milestones and intimate gatherings with friends and family at the Celebration Hall - the hallmark of a good life!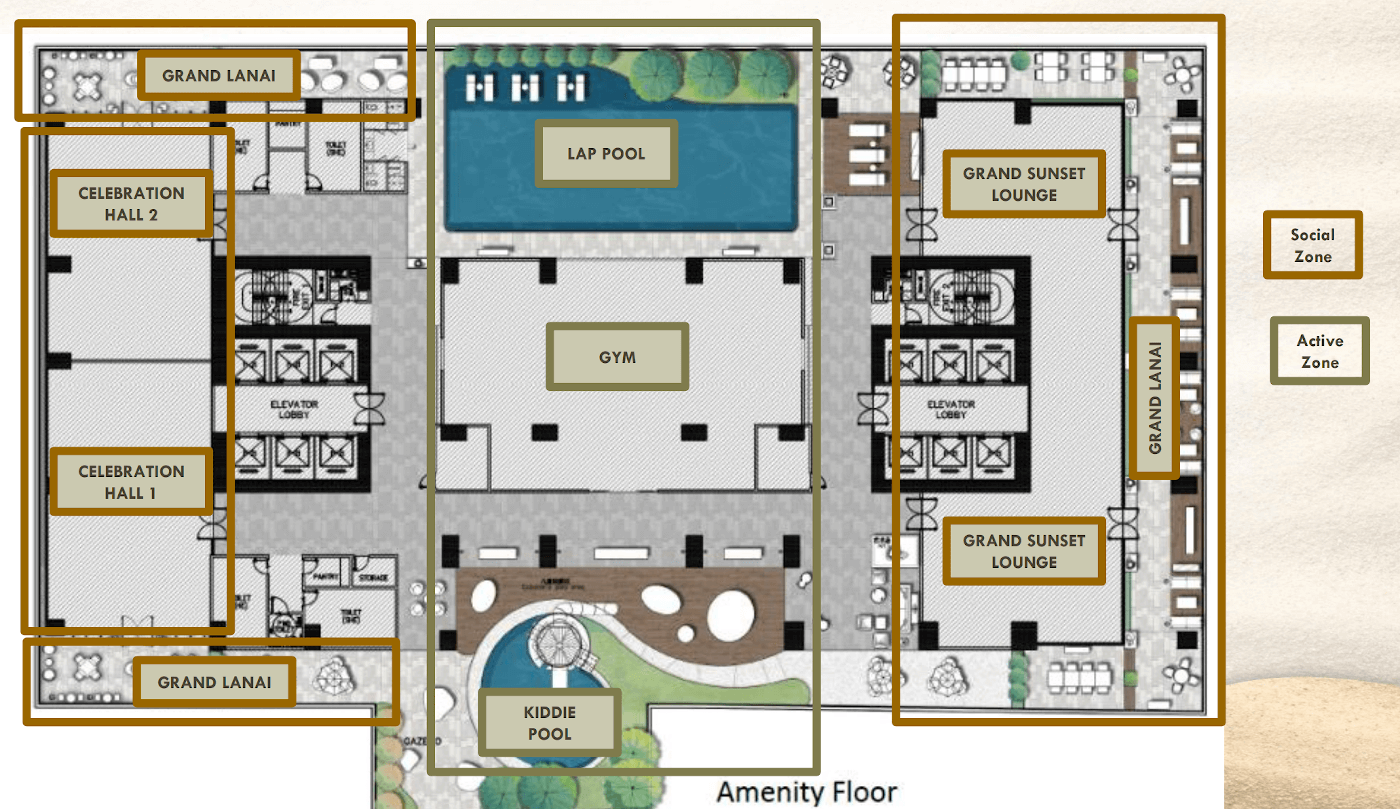 Year-round hotel-like living by the bay starts at the Sands Residences